Attorney Profile
Strong, Passionate, Relentless Representation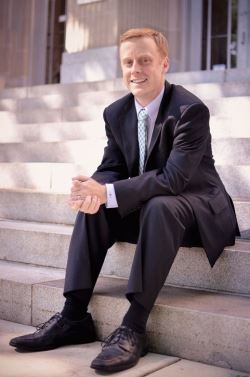 As soon as I started work as a trial attorney at Southern Oregon Public Defenders in 2007, I knew I had found my calling. I relished helping others through tough situations and paying attention to detail as I work. Questioning witnesses is an amazing experience. Closing arguments make me come alive.
I moved up into one of the top spots at SOPD quickly and have had great results in trial, motions practice and negotiations, beginning with my first jury trial.
Having represented people in over 1,800 cases, the breadth of experience I bring to the table is a direct benefit for my clients. As a public defender, I have appeared in court and trial for countless days.
Pushing for better resolutions for those with mental illness, becoming adept at hiring and choosing experts, working hard on filing and arguing motions to suppress evidence, and becoming a passionate member of the legal community here in the Rogue Valley and throughout Oregon, I want to let my work ethic benefit you. I have served on a number of committees and boards here in the Valley and across the State.
None of this can guarantee a particular result in your case but it provides a backbone of experience and understanding that will be brought to every case I litigate. I was endorsed within two months for the position of co-counsel in a Murder case that went to trial and came out as a win for our client with a not guilty on the Murder charge and a conviction for Second Degree Manslaughter.
The biggest lessons in life, though, are often learned in periods of doubt. I have had experience with the underside of the criminal justice system in my youth and have felt the sting of prosecution borne from an illegal search. I made it through that time a better person on the other side and gained invaluable insight into the system during that experience. I also understood the value of outstanding legal counsel - without it all of my work and effort would have been misspent by poor decisions of my youth. That perspective allows me to connect more meaningfully with clients and motivates me to understand the law and be able to communicate that understanding to my clients.
Your case is not a number to me.
It is a calling for me - a burden that I hope to help you carry. While my previous results do not mean that every case will be dismissed or that every single person can avoid an adverse consequence, it does mean that I will not leave a stone unturned to get the best possible result for you, your family and your case and motivate you to make similar changes to those that I have found on the road to health and happiness along the way.
I was born a preacher's son in Memphis, Tennessee to strong parents who both had a great work ethic. I graduated from the University of Kentucky's Honors Program in 2003 and went immediately into UK's Law School with a Provost's Fellowship, earning that degree in 2006 with a focus on real estate and intellectual property. Since that time, I also accomplished a Master's Degree in Business Administration from Webster University and worked to be admitted and graduate from the prestigious National Criminal Defense College in Macon, GA.
In my off time, I am an avid endurance runner who has run 26 races of at least marathon distance and recently ran the Boston Marathon. I also enjoy teaching Know Your Rights Seminars at the Maslow Project and Community Works.
Awards & Associations
Speaking Engagements